Delete or change the settings of the pen or highlight
Open the pen settings by pressing the pen while the pen is enabled.
Choose the pen style, thickness, color, etc., and press anywhere outside of the pen settings window to finish the setting.
You can delete the registered pen by pressing the Delete button at the bottom.
Change the pen order
You can change the pen location by pressing the pen that you want to move and drag.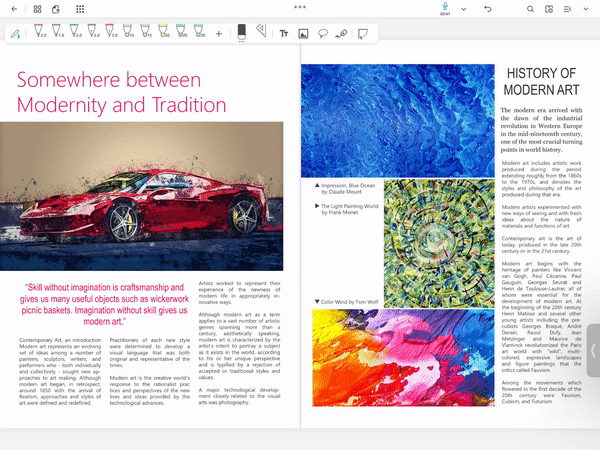 Related Article