To use gesture functions, you need to turn on the gesture mode

. If you can't see the icon on the far left side of the pen toolbar, press the icon and change to gesture mode.
If you are in gesture mode, draw a zigzag line on the handwritten objects(highlighter or pen) to erase them.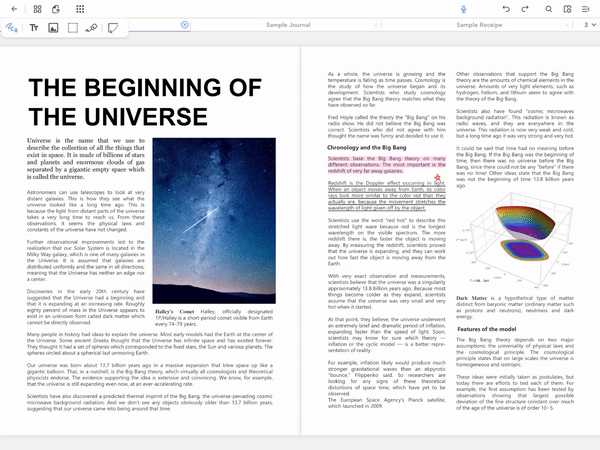 Using eraser gesture in the pen mode(iOS only)
You can erase what you markup with a pen or highlighter tool right away if you enable Eraser Gesture in the Pen Mode option.
Press icon at the bottom left side of the file manager.
Go to the Lab Features menu and enable Eraser Gesture in Pen Mode in the Document Viewer section.
※ You can enable the option from the document viewer options(press icon at the top right side of the document viewer)
Related Article